Pracujemy
Poniedziałek-Piątek
9:00 - 16:00

+48 777 070 895

 +48 784 981 839
sklep@plastmodel.pl

Pocztex Kurier48:
przedpłata - 10,99 zł
pobranie - 12,99 zł

przedpłata - 9,99 zł
pobranie - 12,99 zł
przedpłata - 11,99 zł

przedpłata - 13,99 zł
pobranie - 16,99 zł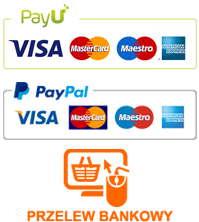 49 1090 2226 0000 0001 1556 0129
Euromarket Jolanta Klakla
48-231 Lubrza, Szkolna 4
| | |
| --- | --- |
| Ammo of Mig 8562 TEARDROP SPONGE | |

Produkt dostępny!

10 szt.

Realizacja zamówienia: 24 godzin

Producent: AMMO of Mig Jimenez

Model: Ammo of Mig 8562

Kod producenta: 8562

Waga produktu: 0.1 kg

Produkt dostępny!

5 szt.

Dodaj: szt.

| | | |
| --- | --- | --- |
| | do koszyka | |

Ammo of Mig 8562 TEARDROP SPONGE

These sponges have been especially designed to apply pigments and washes. The soft material facilitates working on delicate models without damaging the paint or surface details, and to remove excess pigment and washes very easily. We recommend using this finishing product over a satin or glossy surface. The sponges are available in three different shapes to better suit a variety of modeller´s needs. You can also cut them into unique shapes with scissors or a hobby knife for specific applications.

 

If you use the sponge to clean up washes, wait 15-20 minutes for the wash to dry and then gently pass the sponge over the surface to wipe off the excess. Note that the drying time can be accelerated with a hairdryer. Use several gentle passes until the desired effect of either blending or completely removing the effect is achieved.

 

When used with pigments and enamel thinner, let the thinner dry for about 15 minutes or speed up the drying with a hairdryer before working on the surface. If you use dry pigments you can start working on them right away. The product can be removed entirely or blended to create smooth transitions using the sponge shape best suited to the surface.