Pracujemy
Poniedziałek-Piątek
9:00 - 16:00

+48 777 070 895

 +48 784 981 839
sklep@plastmodel.pl

Pocztex Kurier48:
przedpłata - 10,99 zł
pobranie - 12,99 zł

przedpłata - 9,99 zł
pobranie - 12,99 zł
przedpłata - 11,99 zł

przedpłata - 13,99 zł
pobranie - 16,99 zł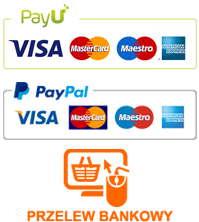 49 1090 2226 0000 0001 1556 0129
Euromarket Jolanta Klakla
48-231 Lubrza, Szkolna 4
| | |
| --- | --- |
| Hasegawa 20459 Mitsubishi Galant VR-4 1/24 | |

Produkt dostępny!

7 szt.

Realizacja zamówienia: 24 godzin

Producent: Hasegawa

Model: Hasegawa 20459

Kod producenta: 20459

Waga produktu: 0.6 kg

Produkt dostępny!

1 szt.

Dodaj: szt.

| | | |
| --- | --- | --- |
| | do koszyka | |

Hasegawa 20459 Mitsubishi Galant VR-4 1/24

Plastikowy model samochodu do sklejania. Zestaw nie zawiera kleju ani farb modelarskich.


Mitsubishi Galant VR-4 - sportowy samochód osobowy produkowany przez japońską firmę Mitsubishi w latach 1987-2003 w oparciu o szóstą, siódmą i ósmą generację modelu Galant. Dostępny jako 4-drzwiowy sedan lub 5-drzwiowe kombi. Do napędu używano benzynowych silników R4 z układem Twin-Turbo o pojemności dwóch litrów (I generacja) oraz V6 2.0 - II generacja i 2.5 - generacja III. Moc przenoszona była na obie osie poprzez 5-biegową manualną bądź 4-biegową automatyczną skrzynię biegów. Mitsubishi Galant VR-4 nie był dostępny w Europie oraz Stanach Zjednoczonych. Ostatni Galant w wersji VR-4 to Galant ósmej generacji (96-03), w którym montowany był silnik 2.5 V6 twin turbo. Z tym silnikiem osiągnięcie 100 km/h zajmowało mu 6 sekund.


The Mitsubishi Galant VR-4 (Viscous realtime 4wd) was the range-topping version of Mitsubishi Motors' Galant model, available in the sixth (1988–92), seventh (1992–96) and eighth (1996–2002) generations of the vehicle. Originally introduced to comply with the new Group A regulations of the World Rally Championship, it was soon superseded as Mitsubishi's competition vehicle by the Lancer Evolution, and subsequently developed into a high-performance showcase of the company's technology.
Throughout the 1970s and 1980s, Mitsubishi Motors Corporation (MMC) sought to improve its image through the established path of participation in motorsport. The Lancer 1600 GSR and Pajero/Montero/Shogun both achieved great success in rallying and rally raid events, and eventually the company planned an attempt on the Group B class of the World Rally Championship with a four-wheel drive version of its Starion coupé. However, the class was outlawed following several fatal accidents in 1985 and '86, and Mitsubishi was forced to reassess its approach. It instead homologated the recently introduced sixth generation of its Galant sedan for the Group A class, using the mechanical underpinnings from its aborted Starion prototype. Between 1988 and '92, it was campaigned by the official factory outfit, Mitsubishi Ralliart Europe, winning three events in the hands of Mikael Ericsson (1989 1000 Lakes Rally), Pentti Airikkala (1989 Lombard RAC Rally) and Kenneth Eriksson (1991 Swedish Rally).It was also driven to outright victory in the Asia-Pacific Rally Championships by Kenjiro Shinozuka (1988) and Ross Dunkerton (1991–92), and the American National GT Championship (1992) by Tim O'Neil.

However, Mitsubishi — and their competitors — realised that the WRC cars of the '80s were simply too big and ungainly for the tight, winding roads of rally stages. Sometime around 1992, Ford migrated the Sierra/Sapphire Cosworth to a smaller Escort-based bodyshell; Subaru developed the Impreza to succeed their Legacy; Toyota eventually replaced the Celica coupe with the Corolla; and Korea's Hyundai migrated their front-wheel drive Coupe-based rally car to a smaller 3-door Accent hatchback-based bodyshell in 1999. Mitsubishi, meanwhile, carried the VR-4's engine/transmission over to the new Lancer Evolution, bringing to an end the Galant's representation in MMC's motorsport efforts.